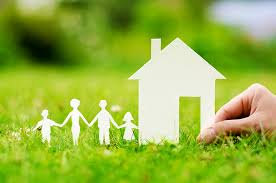 With over 20 years experience each in the construction industry, we recognize the importance of quality service when performing home inspections, and we go above and beyond what is required of us to ensure you're getting the absolute best. We are licensed, insured, and certified by InterNACHI, and we specialize in inspecting homes and condos. As InterNACHI members we are required to meet the following standards:
Pass InterNACHI's Online Inspector Examination every year.
Adhere to the industry's largest, most comprehensive Standards of Practice, and have passed the Standards of Practice examination.
Abide by InterNACHI's rigorous Code of Ethics.
Follow a strict continuing education policy that requires, among other things, that we receive a minimum of 24 hours of continuing education each year and maintain a continuing education log. This ensures that we are kept up-to-date on any new policies, procedures, and inspection methods.
Have completed InterNACHI's ethics "obstacle course," which is a means to ensure we are aware of our ethical duties as home inspectors.
Have signed and submitted affidavits legally agreeing that we have and will continue to adhere to all InterNACHI standards, ethics and education requirements, both now and in the future.
Are required to successfully complete the following InterNACHI courses, and take an examination on those applicable: Roofing, Structural, Electrical, Plumbing, Inspector Safety, Wood Destroying Organism, 25 Standards, Moisture Intrusion, Vermiculite Insulation, Polybutylene Plumbing, Water Heater TPR Valve, Emergency Exit, Log Home, Green Building, Mold Inspection, Radon, Commercial Inspection, and Foundation Walls and Piers.
Attend at least 1 chapter meeting or educational seminar every 2 years (reasonable exceptions apply).
Complete at least 1 very advanced inspection course every 2 years.
Have the ability to access a number of learning tools, such as inspection tips and technique illustrations, a library of home inspection books and videos, the industry's largest message board, InterNACHI's "What's New" publication of recent inspection news, and the InterNACHI University.