Home Inspection Woodbury | Home Inspector 952 583 9690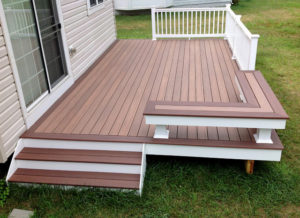 As decks age, they can frequently become structurally unsound and not safe. Decks with rotting framing members, spongy deck planking, and inadequate lateral bracing can result in structural collapse and serious injuries.
Decks should be inspected annually by an inspector who can verify structural integrity and catch problems before they turn into a catastrophe.
Our inspector will conduct a visual inspection of the deck and look at the following areas:
Concrete footings or piers are the foundation of a deck
Wooden posts are attached to the concrete footings
Decks are properly connected to the ledger
Beams are connected properly to the posts
Joists run perpendicular to the beams and rest on and are connected to the tops of the beams
Lateral braces are secured properly to prevent the deck from moving side to side
Decking boards in good condition and look for signs of warping, rotting and make sure they are nailed down
Staircases, lighting, pergolas, railings, and banisters are in good condition
Our inspector will generate a thorough and detailed report of their findings and will be available to the customer in 24 hours after the inspection. If your looking to buy a home with a deck or currently own a home with a deck, give us a call today to schedule your deck inspection!
Home Inspection Woodbury | Home Inspector 952 583 9690