Home Inspection Woodbury | Home Inspector 952 583 9690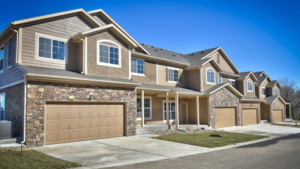 A Townhouse inspection is a visual inspection of your home & major systems. It is meant to give you a comprehensive report at that moment in time of areas that require fixing or further evaluation by a specialist. It is also a helpful tool in negotiations with the seller on who pays for repairs.
What is inspected?
Attic, Insulation & Ventilation
This section will generally include:
Presence of attic insulation and approximate depth (R-value)
Any evidence of water intrusion
Kitchen, bathroom, & laundry exhaust systems
Ventilation of unfinished spaces
Electrical
This section will generally include:
Location of main sub-panels, amperage rating, wiring method
Presence or absence of smoke alarms & carbon monoxide detectors
Inspection of technical aspects – service drop, entrance conductors, cables, disconnects, grounding, over-current protection devices, electric meter & base, etc.
Verifying operation of a representative number of switches, fixtures & receptacles
Inspection of GFCI (Ground Fault Circuit Interrupters) receptacles using a GFCI tester
Plumbing
This section will generally include:
Description of the interior water supply, drain, waste & vent piping materials
Water heater energy source, approximate age, condition, etc.
Location of the main water & fuel supply shut-off valves
Operation & functional flow of fixtures & faucets
Testing of waste lines & drain pumps
Heating & Cooling (HVAC)
This section will generally include:
Inspection of HVAC (condition, age) & distribution systems (ductwork, radiant, etc)
Description of energy & fuel sources
Location & operation of thermostat
Inspection of vent systems, flues or chimneys
Operation of systems using readily accessible controls
Fireplaces
This section will generally include:
Inspection of fuel-burning fireplaces, stoves & inserts
Operation of dampers, accessories & components
Chimneys & vent systems
Evidence of damage or deterioration of hearth or chambers
Interior (Doors, Windows, Appliances)
This section will generally include:
Inspection of walls, ceilings, floors, steps, stairways & railings
Inspection of countertops, cabinets, doors, & windows
Operation of built-in appliances (oven, range, microwave, dishwasher, garbage disposal)
Our inspector will create a report with the details of their findings along with pictures and will be available to the customer in 24 hours after the inspection.
Home Inspection Woodbury | Home Inspector 952 583 9690