Home Inspection Woodbury | Home Inspector 952 583 9690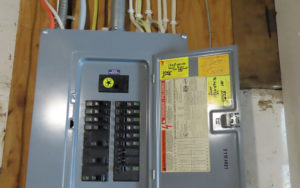 An electrical home inspection provides a thorough examination of your entire electrical system, ensuring all electrical wires, systems, and components (such as appliances) meet legal safety standards. Upon completion of your electrical home inspection, our inspector will provide a detailed report with their findings.
Our inspector will do a visual inspection of these common areas of the electrical system:
Verification of proper light bulb wattage
Switch and wall outlet operation and condition
Shock or electrocution hazards
Verification that arc fault circuit interrupters (AFCIs) are operating properly
A check of all safety and security lighting
Confirmation of grounding systems
Validation of appropriate surge protection
Verification of the proper placement of smoke detectors
Testing of smoke detectors
Testing of carbon monoxide detectors
Inspection of the electrical panel for appropriate labels, amps, and operation
An examination of outdoor electrical systems
A detailed, prioritized report on all areas of attention concerning the electrical system of your home
Our inspector will generate a thorough and detailed report of their findings and will be available to the customer 24 hours after the inspection. Give us a call today to schedule your electrical inspection!
Home Inspection Woodbury | Home Inspector 952 583 9690